This is certainly a wild time to be a disciple of Jesus. COVID-19 continues to spread throughout our country and it has turned our world upside down. Across the country, different government organizations and healthcare providers have asked us to refrain from gathering in big groups and – when we do gather – to shift in how we interact and worship together.
Which means that we have an amazing opportunity.
Now is our chance to practice what we have been preaching for years – that the church is so much more than one building on one morning each week.
We are committed to encouraging one another to continue to grow in faith during this time, and providing resources for us all to continue to grow closer in relationship with God and one another. Bookmark this page as we continue to add to our resources.
News and Updates
Weekly Worship
Every week, we will have an online worship option where the prayers, scripture, message, communion, and a blessing are broadcast live from the sanctuary each Sunday over FB Live starting at 10:00am every Sunday.
If you'd like to participate in Holy Home Communion, here are some options for you: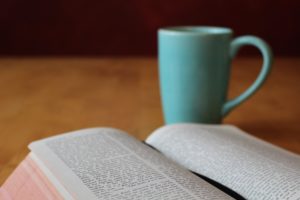 Read the Bible
So you're stuck at home and you're all caught up on your Netflix shows. What's next?
As the season changes and the temps outside drop, get a cup of tea or hot chocolate and pick up your Bible!
With Children and Families
Shared Ministry
In addition to the resources listed above, some of our local siblings in Christ are doing great work in online ministry that they are gracious enough to post for all of our benefit.
Stay Tuned
We know this is a hard time for all of us. What is posted here is just the beginning. We will continue to create new resources, as well as pull together great resources from our friends and siblings in Christ as well.